Using my 16-years experience in home furnishing and interior design, we will maximize the home appeal with an excellent home staging plan.
Understanding Austin - Cedar Park home prices.
Over time, the value of a piece of real estate will go up and down. In most cases, house values appreciate in the long term. But, of course, in real estate there are no guarantees.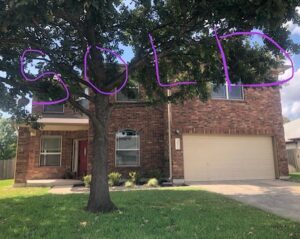 For statistics published by Homelight, Cheryl sells properties 58% faster than the average Austin agent. Cheryl is a SFH (single family home) expert with 81% more single family home transactions than the average Austin agent. Cheryl is also a Condo expert having sold 5 more condos than the average agent.
Since 2007, Cheryl Tucker has gained the necessary experience as a Realtor and comes with tremendous Testimonials. All of the original Reviews published on this website, and many more, can be found on Google (11), Realtor (17) and Zillow (25).
When your house appreciates you have a greater asset to borrow against, and you'll produce a larger profit when you sell. There is a variety of reasons why property values in Austin vary. So, how do you know what you're purchasing right now will appreciate over time? It's imperative that you choose a Realtor® in Cedar Park - Austin who recognizes the factors that influence local prices.
What is the greatest factor impacting real estate appreciation? Many think that it's the economy. After all, there are a handful of issues on a national level that adjust your house's value: unemployment, interest rates, business growth, and more. But the most important issues that decide your property's value are particular to the local Austin economy and housing market.
Scroll to the bottom to request a Market Analysis.
Location in a community - Most people want homes in the areas with the most convenient features, such as our jobs and schools. So those communities often appreciate, or hold their value consistently, year to year.
The latest home sales - You should receive data on the recent real estate sales in the areas that you're asking about from your agent. You'll want to learn things like how long a house stays on the market and seller discounts.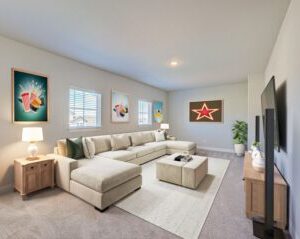 Appreciation history - Have home prices increased or decreased over the last 5-10 years? Is the community thought to be desirable because of its location or affordability?
The local economy - Are local companies hiring? Have businesses moved into or away from an area? Is there a good mixture of job types in an area, or does it count on just one industry? Is the mix of commercial and residential development changing? These items play a part.
It's vital to know the factors that play into your property's financial worth. If you have any questions, call me at 512-705-9010 or e-mail me
Current Market Data

Produce a comparative Market Analysis to help set the listing amount and develop the marketing strategy.

Experience.

You will get the best sales price for your home in negotiations using my expertise and network.

Support

You will feel comfortable with the selling process for a quick seller's experience.

Unmatched Commitment.

I'll initiate a full marketing program that combines web, social media and real estate portals with word of mouth marketing.

Austin Expert.

Your property will get promoted to agents and potential buyers in Austin and surrounding areas.

Time Management.

Your property gets posted as soon as we are ready.

Excellent Communication.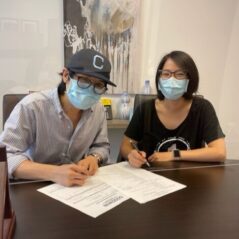 There are certain expected expenses associated with closing the sale of a house. These expenses are commonly split between the buyer and seller, as spelled out in the sales contract. Many are customary, but there are nuances to each, so you'll want a real estate expert in Texas to help lead you through your process.
Loan related Closing Costs
Points (optional)

Appraisal Fee

Credit Report

Interest Payment

Escrow Account
Closing costs that are loan-related
Property Taxes

Transfer Taxes and Recording Fees
Insurance fees due at closing
Homeowners Insurance

Flood Insurance (optional)

Private Mortgage Insurance (PMI) (optional)

Title Insurance
As we negotiate your transaction, not only will I work to get the highest sales price, but I'll also advocate for reduced closing costs. And once we've reached an agreement, I'll give a detailed list of the closing costs so you are informed of exactly what you're paying for.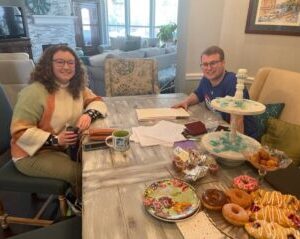 Don't forget to factor in closing costs when considering a home sale or purchase. I am experienced at assisting both buyers and sellers when it comes to closings. E-mail or call me today at 512-705-9010 if your needs include a real estate pro experienced in the business side of real estate.
Virtual Meetings. For years before the event of COVID, I have virtually served my clients from various cities and states across the USA. Working remotely creates a unique challenge, so my preference is to use face time during meetings. I currently use Zoom, WhatsApp and Facebook Facetime depending client preference. There's nothing like touring a home in person, however, virtual tours and photos are very helpful.
Since 2007, Cheryl Tucker Realty for an expert Realtor specializing in buying and selling, relocation, property management and home staging in Austin, Buda, Cedar Park, Hutto, Jarrel, Kyle, Lakeway, Leander, Liberty Hill, Manor, Pflugerville, Round Rock and Taylor.
To contact Cheryl Tucker, please call or text (512) 705-9010.