New Home Construction Expert
Why hire a Realtor when building a new home? Using my representation and building process knowledge, we will procure additional inspections, negotiate directly with the builder's representative and oversee the entire process through closing and warranty!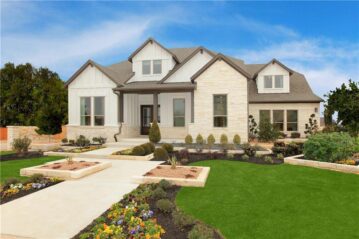 Partnering with a knowledgeable agent is crucial when shopping for new construction. I will be with you every step of the way to help you navigate through your options in the Austin area.
In real estate, you can always negotiate. However, with new construction, it depends on the developer and the length of time that the home has been on the market. Developers in new additions don't like taking lower than their asking price because buyers already in the area expect new construction to be comparably priced to what they already purchased. (You'll appreciate that same courtesy if there are undeveloped lots near the home you eventually purchase!) But, depending on how far along the project is and the local market, developers have been known to allow a few concessions.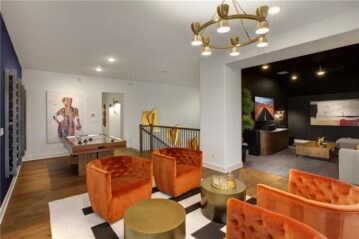 For example, if the home is pretty much move-in ready, you have little to no negotiating powers. But if the home has been sitting fully furnished, like a show or model home, and there haven't been many offers - then the builder might be willing to work with you. The longer the home has been on the market, the more the builder has invested.
In cases where a builder won't budge, try getting a break in other areas. Ask for help with the closing costs, or extra amenities, like appliance upgrades, a garage door opener, a sprinkler system or landscaping, or an extended home warranty. or take the contrary route. If a home is nearing completion, you can often save money by passing on suggested upgrades from the builder and installing things yourself.
While you should always negotiate a home warranty so problems can be fixed, it's also imperative you get a home inspection before closing. Inevitable problems can be repaired (by the builder) before you move in and larger problems identified before they become your problem. Since an inspection is relatively inexpensive, some new home buyers get an inspection after being in the home for 10 or 11 months - that way, the builder can make the repairs before a 1 year warranty expires.
I'll make it my #1 priority to find you a new home that meets your needs and fits within your budget. Give me a call at 512-705-9010 to launch the search for your new home today.
Since 2007, Cheryl Tucker Realty for an expert Realtor specializing in buying and selling, relocation, property management and home staging in Austin, Buda, Cedar Park, Hutto, Jarrel, Kyle, Lakeway, Leander, Liberty Hill, Manor, Pflugerville, Round Rock and Taylor.
To contact Cheryl Tucker, please call or text (512) 705-9010.