Home Staging Cedar Park - Austin
Before becoming a Realtor, I have 16-years experience in home furnishing and interior design and will assist you in all home staging activities to get your home ready for the market.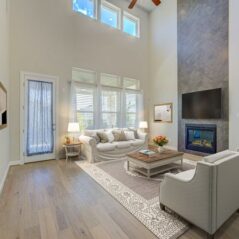 Expert home staging is a proven tactic for improved sale metrics which means more money to the Seller. Home Staging improves sales metrics including fewer days on the market, higher selling price and consumer satisfaction. If your goal is to sell your home quick, having a well-planned home staging strategy is an imperative.
Look at home staging to create generic style for the home in the same way a public relations firm promotes an entertainer. If creating a style draws more positive publicity to a public figure, home staging creates a better visual image of the home when being shown on the open market.
Preparing the home for market is an enjoyable experience and allows the owner to apply their experience of living in the home to the sales process. Together, we work to get a premium offer for your home sale. So, for less time on the market and higher price, here are low-cost tips for home staging in Cedar Park, Austin.
Curb Appeal.
Curb Appeal Checklist
Curb appeal is your first chance to create a great first impression on buyers before they enter your home. The pluses and minuses that jump out at buyers shape their first thoughts about your home and how you keep up your home's regular maintenance. Understanding this assists us in determining what plan of action we can use to invite buyers from the street and into your home. If your home's exterior isn't as neat as possible with refreshed paint and blooming garden plants it's time to get those things done. Follow the Curb Appeal Checklist and increase your home's final selling price.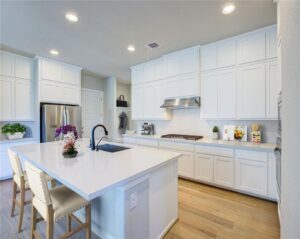 Does your home seem to say; "This is your next Home" to the buyer? Touring your property with a critical eye, I'll suggest changes that enhance sales appeal. I'll advise you eliminate anything that gives the appearance of clutter. Table and counter tops should be neatly arranged. Brick-a-brack, souvenirs, family photos, and play time works of art should get stored away too. You need to "generalize" the house so buyers can picture it as their new house.
Every room gets a once-over. I'll note the pieces of furniture that should be rearranged, rooms that need new paint, rugs needing to be changed, fixtures that need brightening, and any other improvement that can inexpensively be made to positively impact the sale.
Setting the Stage
During your Open House, we want to engage the buyer's senses. Dark living areas can really dampen a buyer's spirits, so we'll do things like open curtains and change light bulbs where needed to invite the buyer inside. Together we'll enhance the air of the house with enjoyable music to listen to while guests experience your home and make sure a pleasing fragrance flows throughout your house. We'll add cozy-looking bedspreads, and pillows on your couch and bed. We want buyers to feel like your current house has the potential to be.
Using my home staging techniques will get your house sold more easily in Austin. Cheryl Tucker can help you design a welcoming atmosphere that makes buyers to want to stay — permanently. Give me a call at 512-705-9010 and I will stage your home to sell.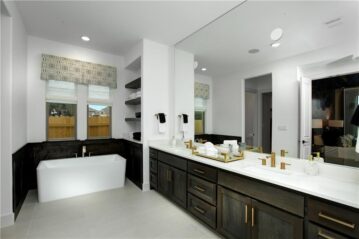 Home Staging Checklist
Remove all clutter from the house.

Are countertops free and clear?

Have you removed unnecessary furniture throughout the house?

Remove the art gallery and coupon collection from the refrigerator.

Check the bathrooms.

Are the surfaces clean and clear?

Are shower curtains and doors hung properly?

Is the flooring clean and fresh?

Check the walls.

Is paint and wallpaper fresh and clean?

Are the walls free from holes?

Are there any colors or objects on the walls that need to be removed?

Check the floors.

Is the carpet clean and free from stains?

Are the walls free from holes?

Are hard surface floors clean and free from stains?

Check windows and window coverings.

Are all the windows clean?

Are draperies and blinds clean?

Are there any signs that this is a pet's home? Be sure to clean and remove kitty litter, pet toys and bedding.

Try to air out the home prior to showings.

If air freshener is necessary, use well before showings as a consideration to those with allergies.

Set the mood prior to showings.

Open draperies and blinds.

Turn on the radio to a classical music station, set the volume on low.

If you have time, cook a batch of cookies to have the warm, welcoming aroma permeating the home.
Since 2007, Cheryl Tucker Realty for an expert Realtor specializing in buying and selling, relocation, property management and home staging in Austin, Buda, Cedar Park, Hutto, Jarrel, Kyle, Lakeway, Leander, Liberty Hill, Manor, Pflugerville, Round Rock and Taylor.