Choose the Best Realtor in Cedar Park - Austin
When buying a home, you'll get my 110% to achieve your goals.
As your Realtor, I can help you find the right home for you and assist you through the entire process. As your Listing Agent, I'll work with you to get your home sold at top dollar. From staging, professional photography, getting it priced right and into position in the marketplace. I can help you make the choices that will achieve the desried outcome.
Since 2007, Cheryl Tucker has gained the necessary experience as a Realtor and comes with tremendous Testimonials. All of the original Reviews published on this website, and many more, can be found on Google (11), Realtor (17) and Zillow (25).
Real-time Market Stats

I keep track of current market conditions, and I'll know if a listing price is over-the-top or something you should jump on. We won't waste time looking at properties that aren't a good buy.

Experience

You'll succeed during the negotiations by utilizing my network.

The Best Customer Service

I'll guide you through the ins and outs of getting real estate in Austin; avoiding bumps in the road and frustration.

Unmatched Commitment

You'll see houses when you're ready to see them - it's common for me to work late hours and weekends.

Austin - Cedar Park Expert

You'll have new information about neighborhoods, schools and the local economy of Austin.

Time-Management

I'll notify you of new listings that fit your criteria within 24 hours.

Excellent Communication
It's a tremendous undertaking to purchase your first home and can be both fun and a little scary. You'll undoubtedly want a Realtor who looks out for your best interests, and you'll probably want some expert suggestions along the way. I'm absolutely trained and qualified to assist you in purchasing your home, give me a call at 512-705-9010.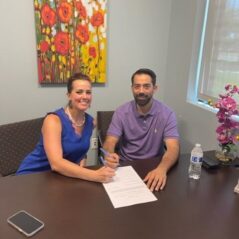 Not all Realtors are equally equipped to help you find a home. My dedication to you, as my client, is what sets me apart. Here's what you can expect when I represent you on a home purchase.
From finding the best home among all the properties in Cedar Park - Austin, to guidance on closing costs, I'll lead you through each phase of the home-buying process.

I'll assist you with characterizing your wish list of features and amenities that you want in your home, your community, and your school district.

I can walk you through the various mortgages, home buying programs available, and the mind-boggling financial nuts and bolts of buying a house.

I will make sure you see all the properties that match what you're looking for, and keep a close eye on all of the newest listings.

I'll do my best to relieve all the stress and strain that goes along with buying your home. I am always easily accessible to my clients with questions at any time thruout and after the transaction!

I'm ready to work for you to find the ideal house in Cedar Park, Austin!
My Nine Steps to Buying a Home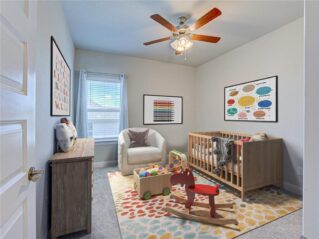 For a lot of people, purchasing a home is a stressful event. But with a little up-front planning, it can So you'll understand be a pleasant experience. I want to educate you to know exactly what to expect, I like to supply my buyers with a road map of the entire deal. These are my nine steps to purchasing a home. When you're ready to get started, just contact me here or send me e-mail.
Step 1 – Get pre-approved for a Home Loan
Upon finalizing the contract, you'll begin working with your mortgage lender to close the loan. You will already be pre-approved, so it won't take long at all. But you should to keep in close contact with your mortgage lender. And I'll deal with all the property information your mortgage lender needs to close the loan.
Step 2 – Get ready to purchase a home
There are several things you'll want to contemplate before you search for a home. When you begin your search, you'll probably want to create a list of items you want to have, get an idea of what neighborhoods you'd like to live in, and start planning around your budget. Keeping your mortgage payment around 1/3 of your net monthly income is a good rule of thumb to follow.
Step 3 – Communicate with a real estate agent
This is where I come in. I can book a time to get together so we can talk about why you want to buy a home and get an idea of your upcoming plans. We'll talk about the mortgage and housing industries, other economic factors that may affect your buying decision today or in the future, as well as neighborhoods and school districts in the Austin area.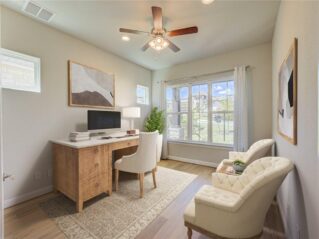 I'll also assist you with getting started on your loan. I work with some of Austin's best mortgage professionals, so you'll be in great hands. They will assist you in deciding which type of loan is best for you and help you get approved.
Step 4 – Begin looking for a home
Following our initial meeting, I'll set you up on an automated MLS search within your exact given criteria. You will pick the homes you want to view and then I'll set up appointments to view the homes, at a time that's convenient for you.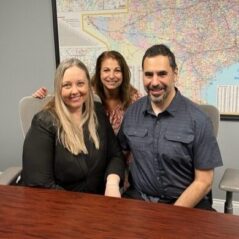 As we tour homes, I'll identify good features and bad ones. And I'll ask you what things you like and don't like. Generally, buyers change their list of must-haves as we view houses and some items become more important than others. If that's the situation, I'll search the listings once more and trim it down to the house you've been dreaming about.
Step 5 – Know the housing market
My understanding of the Austin home market is a necessary asset in your home search. I am conscious of all the neighborhoods and schools, and I will communicate certain neighborhoods are "hot" and warrant immediate action and the ones that are "cold" and allow for thoughtful consideration.
When we view homes, I'll let you know when the list price has room for bargaining and also when I believe the house is "priced to sell." When working with me, I encourage you to ask questions. My job is to educate you thruout the entire process. My market knowledge will help you stay a step ahead at all times.
Step 6 – Find the home you've been looking for
I'm confident we'll find the home of your dreams in the Austin area. When we do, I'll thoroughly create your home purchase offer. The offer will be tailored keeping your needs in mind, including a lot of contingencies, such as getting financing, finishing the home inspection, and a clean title.
When we submit your purchase offer, most likely you'll need to submit "earnest money." This is a cash deposit submitted to the home seller to secure an offer to purchase the property and is typically applied to the cost of closing. If the offer is accepted by the seller, we should close on the home about 30 to 45 days after. This allows sufficient time for your mortgage financing.
Step 7 – Negotiate
Unfortunately, most contracts don't close on the first offer – it's extremely common to receive a counter offer. Don't let this discourage you. We'll figure out whether or not to consent to the counter offer, submit our own counter offer, or decline the seller's offer and move on.
How aggressively we negotiate the deal depends on market conditions. We'll also work within your financing constraints. And at the end of the day, we'll formulate a deal that is best for you.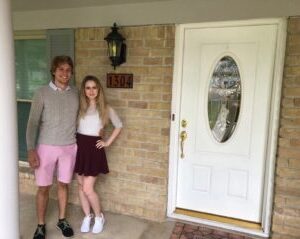 Step 8 – Close the deal
You'll get a Loan Estimate (LE) outlining your closing costs from your mortgage lender within three days of accepting your loan application. This estimate depends on the loan amount. RESPA requirements dictate that it has to contain all closing costs and fall within a narrow range of accuracy, and I'll study the estimate and let you know if it all looks good.
Then it's time to close on your home. This should occur at a title company and should be a smooth and happy event.
Step 9 – Move in
Success! Now you can move into your new home. Enjoy it. And if you have any questions, just contact me at 512-705-9010 or send me an e-mail.
Escrow when Buying a Home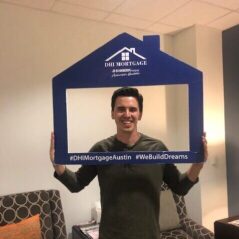 Escrow: A neutral, third party (known as the escrow holder or the escrow agent) is hired to assure your place closes on time and the transaction goes smoothly. When funds are held by a third party in a transaction between a buyer and a seller, it's in escrow. An everyday way to understand what an escrow company does is to think of how you might use PayPal for online purchases.
The Title company is careful to assure that all terms and conditions of the seller's and buyer's contract are completed prior to the sale being completed. This includes securing payments and certificates, filling out required forms, and seeking out the release documents for any loans or liens that were paid with the transaction, assuring you have a free title to your house before the negotiated price is fully paid.
The certificates the escrow agent may obtain include:
Terms of sale and any seller-assisted financing

Requests for payment for various services to be paid out of escrow funds

Loan documents

Tax statements

Fire and other insurance policies

Title insurance policies
Closing on the property takes place when all of the procedures of the escrow are complete. All expenses like title insurance, inspections and real estate commissions are paid. Title to the home is then transferred to you as buyer and appropriate title insurance is issued as noted in the escrow policy.
When closing is completely finished, you'll make a payment to the escrow holder. As your agent, I'll inform you of the acceptable form of payment.
The Escrow Holder Will:
Prepare escrow instructions

Perform a title inquiry

Meet lender's standards as outlined in the escrow agreement

Receive funds from the buyer

Prorate interest, insurance, tax and other payments according to instructions

Record deeds and other paperwork as instructed

Request title insurance policy

Close escrow when all instructions of seller and buyer have been met

Disburse payments and finish instructions    

   
The Escrow Holder Won't:
Give advice - the escrow holder has to remain an impartial, third-party status

Dispense opinions about tax implications   

    
Mortgage Escrow Account
Creating a Mortgage Escrow Account helps keep track of on-going expenses while there's a loan on your house. Escrow Accounts are contributed to monthly by the home buyer (who is now the homeowner), but there is also a lump sum that goes into the account at closing.
Now you know more about being in escrow. And, you will be better informed as a home buyer and future homeowner.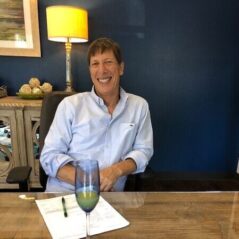 There are certain expected expenses associated with closing the sale of a house. These expenses are commonly split between the buyer and seller, as spelled out in the sales contract. Many are customary, but there are nuances to each, so you'll want a real estate expert in Texas to help lead you through your process.
Loan related Closing Costs
Points (optional)

Appraisal Fee

Credit Report

Interest Payment

Escrow Account       
Closing costs that are loan-related
Property Taxes

Transfer Taxes and Recording Fees     

  
Insurance fees due at closing
Homeowners Insurance

Flood Insurance (optional)

Private Mortgage Insurance (PMI) (optional)

Title Insurance       
If you are purchasing a home in Austin, you'll receive a "Loan Estimate" (LE) of closing costs within three days of submitting your loan application and a "Closing Disclosure" no fewer than three days prior to closing. These estimates are based on the loan officer's previous experience and are required to be within an appropriate range so you're not startled when you come to the closing table. I'll be glad to look over the estimate with you, answering your questions and highlighting any estimates in question.
Don't forget to factor in closing costs when considering a home sale or purchase. I am experienced at assisting both buyers and sellers when it comes to closings. E-mail or call me today at 512-705-9010 if your needs include a real estate pro experienced in the business side of real estate.
Virtual Meetings. For years before the event of COVID, I have virtually served my clients from various cities and states across the USA. Working remotely creates a unique challenge, so my preference is to use face time during meetings. I currently use Zoom, WhatsApp and Facebook Facetime depending client preference. There's nothing like touring a home in person, however, virtual tours and photos are very helpful.
Since 2007, Cheryl Tucker Realty for an expert Realtor specializing in buying and selling, relocation, property management and home staging in Austin, Buda, Cedar Park, Hutto, Jarrel, Kyle, Lakeway, Leander, Liberty Hill, Manor, Pflugerville, Round Rock and Taylor.
To contact Cheryl Tucker, please call or text (512) 705-9010.